Hey guys,
For those who follow me on any of my Social's you will know I am a massive Shadowhunters fan (books). The Mortal Instruments (TMI) is what started my Fangirl reading obsession, Will Herondale was my first Book Boyfriend and has only just been overthrown by Rhysand (sorry Will). My tumblr account was basically dedicated to Shadowhunters for 2 years. Funnily enough it was the trailer to the movie (which I agree wasn't the greatest) that made me want to pick up the books. I saw the trailer 2 weeks before it came out and managed to read up to half way through book 4 (thank god #moviecouldhavespoiledit) when I seen the movie.
As you can imagine I was fair obsessed with the TV series at the start of this year and I am so excited for Season 2 to start in 2017. If you haven't read up to book 3 of the TMI series or seen Shadowhunters season 1 go no further there will be spoilers.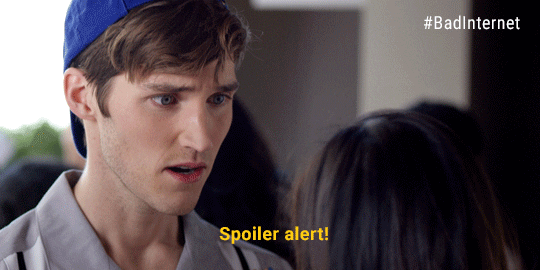 My general thoughts on season 1 was it's clear the producers have a much stronger idea of the story then the producers of the movie did. However, it was slightly too cheesy and the acting was pretty average BUT I can see loads of potential. Most pilot seasons are terrible or pretty average they need to kind of learn what works and what doesn't and just from the promos alone I think they may have found their footing for Season 2.
Over the last couple of weeks they have really beefed up the promos, photos/videos, and from what I can see it looks like it's going to be really good. There looks like there is still a little bit of sketchy acting but the special effects look really good and the story also looks pretty accurate.
I can definitely see improvement with Dom Sherwood's acting and also
Kat McNamara's but the lady who plays Jocelyn is really annoying in the promos, does anyone else feel that way?
I also think the promo shots are way better then last year. The gray scale has a much greater impact but I am not to sure what is going on with Kat's face, it looks she is trying to give someone a greasy which I guess is a pretty accurate character portrayl for City of Ashes (CoA), but still I am not to sure I can get on board with the facial expression.
I do like all of the other photos though.
Some concerns
I have noticed that Meliorn is absent from the teaser trailers and that has me worried about the Seelie Queen scene where Jace and Clary have that uber passionate incest kiss. This is so important to their obvious struggle of "I think I'm in love with my sibling" and Jace's "proof" that he truly is evil. It was also a really interesting scene to be able to actually see the Seelie Court with all the dancing, drinking and all around trickery.
Also now that Jace has "joined" Valentine does that mean we will miss out on Jace brooding at Magnus place? Watching America's Next Top Model and sulking? Those were great scenes and gave Magnus and Jace the opportunity to talk about Alec.
I have also noticed something really weird in 2 of the promo videos with Izzy and Aldertree. In the promo "Love Conquers War" released on the 7th of December we get this super passionate looking scene between the two that kind of looks like they are about to get a bit frisky. Which again makes me ask where is Meliorn and most importantly why Aldertree? From what we are shown it seems like Aldertree is not a Jace fan (hold on is he replacing the Inquisitor, the Herondale grandma?) so why is this scene in existence and why is it so important to make it to a teaser trailer? Is it just to add a bit of sexual chemistry or something else?
And then to add even more questions to the mix on the 11th of December we get the promo "The Battle Between Good & Evil" which has the same scene (at 17 seconds) but closer up and we can clearly see that Izzy is crying with the quote "to know your enemy you must become your enemy" and I am so confused! Why is she crying? Does she not want to be there? They have shown Izzy using her sexuality to get what she wants in season 1 with Meliorn but they can't honestly be making her character do it again, can they? There was an emotional connection with Meliorn in both season 1 and the books she didn't just sleep with a random fairy, he actually meant something to her.
On a lighter note I am happy that we are going to see more of the werewolves and hopefully some much better fighting scenes. Also the new Seraph blade look less lightsaver and more like swords so that's good too. Also worth noting that Valentine seems evil as hell and I can't wait to see him cause chaos and destruction!

My Favourite Promo shots are
My favourite Promo videos are:
I would love to hear all your thoughts on Season 2 down below in the comments and maybe someone can answer my Izzy questions!
I will be waiting impatiently for Season 2 to begin and also for Jace to come and tell me that I am also a Shadowhunter and let me slay some demons too, anytime Jace anytime.