Rating: 5 stars  
To most people, princes, princesses, counts and dukes are found only in the pages of the most famous of fairytales. Crowns, priceless jewels and gilded thrones belong only in childhood dreams.
But for some, these frivolous fancies are truth.
For some, they are real life.
On Manhattan's Upper East Side, people have always treated me as someone special. All because of my ancestral name and legacy. All because of a connection I share to our home country's most important family of all.
I am Caresa Acardi, the Duchessa di Parma. A blue blood of Italy. I was born to marry well. And now the marriage date is set.
I am to marry into House Savona. The family that would have been the royals had Italy not abolished the monarchy in 1946. But to the aristocrats of my home, the abolition means nothing at all.
The Savonas still hold power where it counts most.
In our tight-knit world of money, status and masked balls, they are everything and more.
And I am soon to become one of them.
I am soon to become Prince Zeno Savona's wife…
… or at least I was, until I met Achille.
And everything changed.
So I am going to try and write this review without going on and on and on about how much I love Tillie and her amazing stories. Most of my reviews of her books are always "OMG she's amazing", "this character is amazing this book was amazing", so much amazing. And she is, with each new book I find myself wanting to read it as fast as I can but also super slow so I can savoir it. Her characters are always super rich and so well developed and her writing style draws me in from the very first sentences.She is a ridiculously talented author!
Now I've got that out of my system let's talk about the actual book! Royalty novels have never really been something I've been interested in before, they always seem way to unrealistic (even within the romance genre) but in the last month I've now read 2 and they have both been

With A Veil of Vines set in modern day Italy their titles no longer stand as the monarchy was abolished in the 40's however they are very much still treated as the aristocracy they believe themselves to be. So even though it wasn't a real Royalty novel it still felt like one complete with arranged marriages, servants, balls and the dreaded luncheons!
For those who have read a Tillie Cole novel you'd know that though she has written some very beautiful and sweet stories it is always overshadowed by some darkness (and by some I mean a lot of darkness). This one is just sweet and beautiful and swoony and though nothing like her normal books it was still Amazing (I had to). Both Caresa and Archille were beautiful and kind characters and their story truly melted my little heart.
Caresa is the dutiful only daughter and only heir to the Acardi house she is the Duchessa di Parma, who has accepted her fate to marry into the Savona house to strengthen the family business. She leaves behind her family, best friend and Uni degree to fly to Italy and meet her future husband and begin their courtship before their wedding. However his a bit of a dick and leaves her in his country manor while he goes back to Florence to work. Any hope of them having a connection is completely lost and while exploring the Vinyard she meets the super shy and passionate Archille.
Through their passion of wine and the beautiful Italian countryside they start a beautiful friendship. Caresa tries to help Archille overcome some of his own challenges and he teaches her how to create wine from start to finish. It doesn't take long before they can't keep their hands off each other and let's just say – perfection.
"Cinderella could keep the jewels, the carriage and the prince. I wanted the vineyard, the faded jeans and the golden touch of a beautiful winemaker."

If I had to describe this book in buzzwords I would say it is about; family loyalties, Legacy, true love, finding your voice and Soul Mates. It was a stunning story of finding the other half of your soul just when you need them the most and fighting to keep them by your side.
Archille is by far one of my favourite male protagonist, which was surprising because I don't normally like the super shy sweet ones, his story was a hard one but watching him overcome his inner demons was a great experience.
Many parts of the story were a little too convenient but I honestly didn't care, it worked for me and I'm ok with it. Yes there was a little bit of instalove but it just meant we got to spend more time with them together and I actually felt their connection.
"Because sometimes, just sometimes, the sun and the moon align, bringing two people to the same place at the same time. Sometimes destiny guides them to exactly where they are meant to be. And their hearts fall in a tandem beat and their souls merge as one."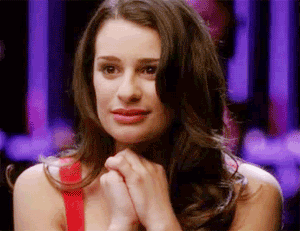 I was completely captivated and just did not want to put this down! A Veil of Vines has been one of my favourite reads of 2016 and Tillie just keeps on getting better and better with every book. I don't even care what she is writing next, I want it!!!