Overall trilogy 4 stars     
Synopsis from Goodreads
From strip clubs and truck stops to southern coast mansions and prep schools, one girl tries to stay true to herself.
These Royals will ruin you…
Ella Harper is a survivor—a pragmatic optimist. She's spent her whole life moving from town to town with her flighty mother, struggling to make ends meet and believing that someday she'll climb out of the gutter. After her mother's death, Ella is truly alone.
Until Callum Royal appears, plucking Ella out of poverty and tossing her into his posh mansion among his five sons who all hate her. Each Royal boy is more magnetic than the last, but none as captivating as Reed Royal, the boy who is determined to send her back to the slums she came from.
Reed doesn't want her. He says she doesn't belong with the Royals.
He might be right.
Wealth. Excess. Deception. It's like nothing Ella has ever experienced, and if she's going to survive her time in the Royal palace, she'll need to learn to issue her own Royal decrees. 
These Royals will Ruin You
Did they Ruin me? I don't think so BUT I cannot even think of the last book/trilogy that had me so captivated and I think it needs a bit of a discussion post about the themes and actions of the main characters. So I will do a non spoilery discussion and then do a small review for each book.
Discussion
Now I don't know about you but I have seen this trilogy everywhere and the general consensus is you either love it or you hate it, and I can see merits to both sides. Should you fall in Love with Royal boys? No probably not. They are the basic definition of entitled rich white boys who wouldn't know what to do in the real world (which is 100% acknowledge throughout the trilogy). They can be very Misogynistic, the poster child for Boys will be Boys or at least that's how it seems.
My number 1 rule when reading any series or trilogy is this; A character will not fully develop in the first book and if they did what would you do for the next (X) amount of books left in the series. If there is a character I don't like but the story still grips me I will pick up the next book and give it a chance. In this case they do develop but in my opinion not enough for them to be swooned after or enough to excuse their earlier action
What this writing duo has tried to do is what most authors in this genre try and do and that's create this bad boy who does bad things for a reason or is misunderstood, and they come so close to creating that character for each Royal but it never felt enough, or enough to even excuse their bad behavior. I can 100% see where they were going with it though. The questions you need to ask yourself before starting this series would be – do you like an unapologetic bad boy? Can you live in the grey area and maybe accept that these actions aren't right BUT there are people in the world that act like that? Because if you cant then save yourself the headache and just don't pick it up because you wont like it.
Sexual Assault
Yes this book comes with a big Trigger Warning , a character is almost raped in book 1 which leads to the opportunity to continue to talk about reporting sexual assault, what happens if you don't report sexual assault and continues to show that this is happening to young girls and that something needs to change.
Overall I am not going to lie this book is full of the boys your mamma warned you about. There is a hell of a lot slut shaming and no this isn't right and in the perfect world this doesn't exist but the world isn't perfect and in no way is the book meant to be taken seriously or influence your thoughts on anything important.
And most importunately it delivers exactly what it promises in the synopsis, a light angsty read with not very nice characters.
I would say the best way to explain The Royals Trilogy is the highly sexualised, morally ambiguous second cousin of Gossip Girl.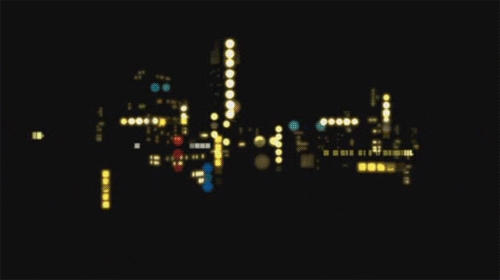 The writing and overall story is very addictive and the characters are in fact really interesting. Ella is such a strong character and yea she has a lot of questionable moments but don't you remember being 17 and swooning over some boy who wasn't good for you? I would give the trilogy a solid 4 stars.
Mini Reviews
As expected this is where the spoiler free section ends. Only read the mini review for each novel if you have actually read the book I am talking about.

"You should know whatever game you're playing, you can't win. Not against all of us. If you leave now, you won't be hurt. If you stay, we'll break you so bad that you'll be crawling away."
Although the story was engaging enough I just could not move past the actions of the Royal boys and most importantly Reed for like 55% of this book. I understand that they are supposed to be wanting to protect their family (even though they hate their dad) but the way they treated Ella and then the way she fell in love with him I just couldn't get on board. He seeked no real forgiveness and it all felt to sudden.
"I've spent the last couple of years trying to destroy everything around me. Who knew success would taste so bitter."
As you can imagine after reading all 3 in 4 days it's really hard to pull each of them apart and say this is what I liked about each. Book 2 really had me invested though. It was great to see from Reed's perspective and to actual understand him as a character seeing as how there was no real character arch for him in book 1. The best thing about seeing through Reed's perspective was that we got spend more time with Easton who would have to be my favourite character throughout this entire trilogy. It was also great to see them start to come together as a family. I still wasn't 100% on board with Ella and Reeds relationship but I enjoyed the overall story.

"I'm a Royal, baby. I don't run. I fight."
Ok so Steve, he was a massive Dick and I am so glad they actual kept that character development and followed through with it as the story went on. I can totally see him doing what he did from the little snippets of him we saw. This book was interesting enough but by 70% I just wanted the big reveal that Reed wasn't our bad guy and it really felt dragged on. An actual epilogue would also have been great after being so invested.
So what were your thoughts for those who have read the trilogy? Would you recommend it to anyone?