I cannot believe it is already March and like a week in (sorry guys I suck at time management right now). Seriously shouldn't it be like January 15th still? I swear the older I get the quicker time flies at a ridiculously fast pace.
Anyway lets recap Feb I read 10 books, DNF'd 1, and reread 2, so it was definitely a successful reading month and also a nice mix up of reading material.
I was also able to post 5 blog posts which was great, one of which was a cover reveal for one of my all time favourite authors! It's safe to say I have died and gone to blogging heaven. However you may have noticed that I am no longer writing my Shadowhunters reviews and this is purely because a. I don't have time and b. because I stopped enjoying watching the show, I was to busy comparing the TV show to the books and trying to think about ways to discuss it with you all. I have admitted defeat with hopes of certain plot lines and have just decided to go along for the ride. I will do a review after episode 10 which is the end of season 2a and then do a review at the end of season 2b, so keep an eye out for those fellow Shadowhunters!
Also March will be the month that I open the shop, so keep your other eye out for that! I am equal parts nervous and excited!
Lets get into the books I read this month!!
"And do you know what happens to people who give out second chances like Halloween candy? They get fucked over."
This series is such a weird one for me I really loved book 1 and enjoyed book 2 but 3 & 4 just haven't been all that great. I really disliked Scarlet and felt that Rory's charter could have been developed much more. I had no issue with anything Scarlet did EXCEPT how she treated Rory, I honestly didn't see her reasoning behind her actions towards him and I spent most of the book annoyed with their relationship, which overshadowed the entire story line.
"I've spent the last couple of years trying to destroy everything around me. Who knew success would taste so bitter."
I have written a series discussion post for The Royals trilogy which has a mini spoiler review for each book at the bottom of the post!
"You're the best bad decision I ever made, and you are, by far, my favorite story to tell."
Another series I have a love hate relationship with. I enjoyed both characters individually but felt no real chemistry between them. It left me feeling kind of meh. However this isn't a surprise as I either love or meh a Jay Crownover novel and this was just one of those meh's. That was a lot of Meh's!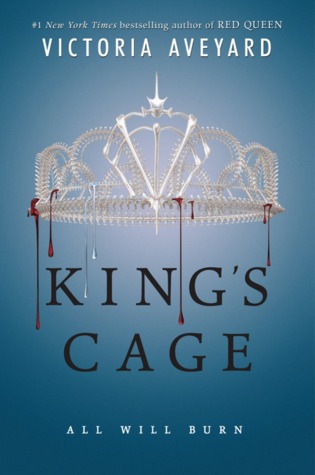 "He's terrified.

For a second, it makes me happy. Then I remember―monsters are most dangerous when they're afraid."
I had loads to say about Kings Cage this month, Spoiler free discussion and Spoiler discussion found here.
"He was a man possessed. I was a woman lost. Together, we were two halves of something fragile and delicate, beautiful in its complexity."
Lets start by saying this cover is stunning! To bad the story wasn't, ok maybe that was a little harsh. I think Callie needs to stick with her normal organised crime/erotica/BDSM/Alpha male hotness novels, I just never seem to feel her romance novels. As I found with the majority of the books I read this month each character was great on their own but I wasn't feeling the chemistry at all. Also this book was supposed to be about a Nanny, she spends like 0 time with these children and that really annoyed me. Anyway I would suggest both Callie's Blood and Roses series (my favoutie) and her Dead Mans Ink series any day of the week but I just wasn't feeling this one.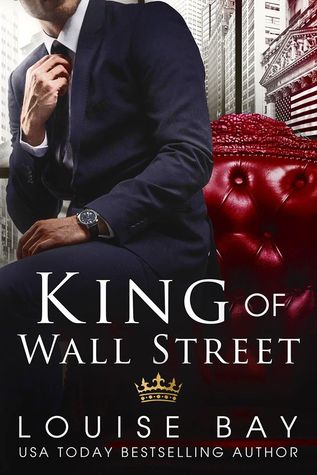 "We need a man for this shit," Grace said as I struggled with my keys. "We need men for sex and foot rubs," I replied. "We can carry our own furniture."
It is times like this I am so glad I wrote a mini review on Goodreads because I had totally forgotten what this book was even about!
I am not really sure this book knew what it wanted to be. One minute Harper seems cool calm and collected and the next she is swooning like a little girl. I found her character to be of the split personality variety. Where as Max was the complete opposite and I think he was just as confused about Harper as the rest of us are. I really enjoyed his interactions with Amy and I guess his outlook on life. Another positive I had with this book was Harper's and Graces friendship so often that friendship element is missing in NA and I think their's was quite healthy and really realistic. Unfortunately the rest of the story fell a little flat.
Captive Prince (Captive Prince #1) by C.S. Pacat – 3 Stars  
"A golden prince was easy to love if you did not have to watch him picking wings off flies."
So this book was completely overrated. Sure it was an easy read and the concept is interesting enough but it was just kinda meh (basically all the books I read this month were either meh or amazing!). I felt nothing for either main character or the 2 Waring nations. There was no real romance whatsoever, I love me a slow build but Jesus give me something that makes me want to read on! As it stands right now I wont be continuing.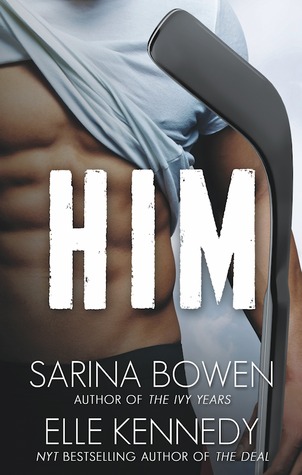 "I…" He clears his throat. "I'd let you do it, though." My hand freezes in his hair. "You would?" Wes nods. "I'd let you do anything to me, Canning."
This book! THIS BOOK guys!!! I adore a friends to lovers story it's prob my fav and this could not have been anymore sweeter if it tried. Just the right amount of angst, lust and just great banter filled goodness, though that is Elle Kennedy for you! Jamie and Wes' relationship was really well developed and my god was this book HOT. I really enjoyed reading about a gay man who wasn't hiding in the closet or just a secondary flamboyant character. Wes was alpha all the way, an athlete, a player, an all around goof ball and  I think that was really important to show to break that stereotype.
Jamie's sexuality journey, shall we call it, was also really well done and I think really realistic (though IDK I am a heterosexual female). The communication between the 2 was probably my favourite part and something you don't see enough of in New Adult. Thanks Goodreads for adding this to one of your romance lists on Valentines Day otherwise I never would have known this amazing book exists! Now I am just waiting on the Book Depository to deliver books 2 and 3!
"Culture does not make people. People make culture. If it is true that the full humanity of women is not our culture, then we can and must make it our culture."
A brilliant thought process on what it means to be a feminist and what feminism is seen to be. Feminism is about equal rights for both Men and Women and this is a concept she eloquently explores. She does not mention some of the biggest issues we face as women but so many of the little things that sit within our culture and pieces them together brilliantly to show how slight changes in every day exchanges could really move equality along. Totally worth the read, or if your to busy you can always watch her Ted talk.
DNF
Captive in the Dark (The Dark Duet #1) by C.J. Roberts 
"He was my tormentor and my solace; the creator of the dark and the light within."
Ok so on the occasion (like every couple of months or so) I find myself wanting to read some real dark contemporary romances, some completely fucked up erotica and I am cool with this, however here is something I have learnt after at least like 3 different books before this one. I cannot do slavery. And I know your all like "of course you cant read slavery, slavery is wrong why are we having this discussion," and I know this and because of past experiences I almost didn't pick up this book. I thought it may be the excepting like Ravage by Tillie Cole was but it wasn't. I think I listened to around 35% (narrators were terrible) and not a single thing at all was appealing. No chemistry, no real lust, no connection just a man who gets off on beating women because of tragic back story and I just saw no reason to continue.
Almost all of my friends on Goodreads gave this 5 stars even those I thought would have hated it and that's the only reason I picked it up. Maybe it gets better IDK and ill never know because that 35% made me feel dirty and I am done.
rereads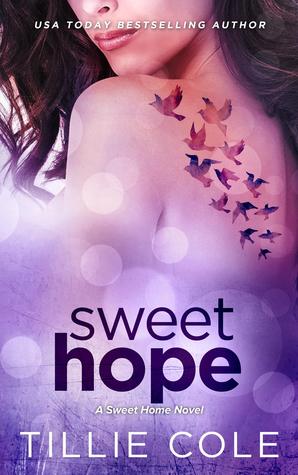 Blog posts in the month of February
So there is my extremely belated Feb Wrap Up! lets hope I dont make this a habit and get my March wrap up to you by like April 2nd (maybe). What was your fav read of Feb?