Well this is not a post I ever thought I would be writing but you know sometimes things just get you really worked up and before you know it you ranting to your book bestie who was just unprepared for your word vomit and is probably glad its through the key board and your not standing in front of her pacing with flailing arms and stumbled sentences!
I recently finished The Shameless Hour by Sarina Bowen it's the 4th book in her Ivy Years series and although a particular review about something different originally erked me because I felt it misrepresented the entire point of the story, I noticed an endless amount of reviews literally slut shaming the female protagonist and one where the book wasn't even read and yet the protagonist was still shamed.
…And at the risk of sounding like a slut-shamer, I just have issues with the girl who has slept with the entire hockey team, seems proud of it, and continues to do so. I think had she been less open and happy about it, I'd like her a little more. But there's something to be said for being respected by the guys you hang out with, …The contents of the book could prove me completely wrong, and I'm sure Bella is revealed to be a lot more than the team groupie, but I have no desire to find out…
Why in 2017 is it still ok to read books about taming the bad boy who sleeps around but as soon as we see a woman empowered by her sexuality (in the exact same way the bad boy is) we as women say she has not respect for herself? or even better that the "guys you hang out with" don't respect you!
I seen multiple reviews like "I don't see how she is a feminist how does sleeping with so many people make a you a feminist." I am sorry but are we not after social equality like for instance if sleeping with as many women possible makes you "the man" then why the hell should she be shamed for sleeping with whomever she wants?
Sure if you want to attack her from a moral high ground go for your life but maybe you need to look in the mirror and ask yourself would you swoon over her if she was a he, because I can almost guarantee you would. And if you issue is the sleeping around part then you should have this issue with the majority of male protagonists presented to you in NA fiction.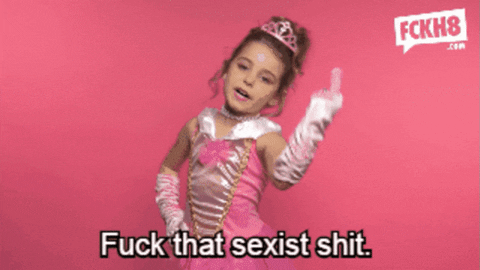 I think it is also important to point out that Bella is a great character overall, she is a supportive friend (even when she is let down) she is a passionate person and she is fiercely independent. She never puts anyone down to further herself and although it is perceived that she only has guy friends it is because she is not girly and we see that at the start of her friendship with Lianne when she painfully tries to make conversation but they don't have all that much in common. She isn't a bad person who is out to steal someones man or to out do other girls. She has a healthy sexual appetite and she isn't interested in a relationship. She has always tried to be safe and is always clear what she is after. I see 0 issues with this and no reason for her to be shamed for liking sex and not being ashamed of it.
I would just like to bring it back to the feminist point for one more second before I end my rant. Feminism means
The advocacy of women's rights on the ground of the equality of the sexes.
In this day and age I know Feminism is seen as a really scary word for most women and you don't really know how you fit in. It's something I constantly struggle with as a lover of Alpha male, hot headed very masculine characters. I always end up feeling guilty after reading books like the Hades Hangmen series or Better When He's Bad by Jay Crownover because it feels kind of un-feminist in a way (however this is a separate blog post that I have been trying to write for months!) but again this is something that is touched on in the book
… we're reading about institutionalized sexism, and wage inequality. That kind of thing." "Fair enough." "Some of it makes sense. But the professor's big theory is that our culture defines a woman's body as a void which needs filling. She thinks that idea is responsible for all kinds of evils: the wage gap, underrepresentation in seats of power…"

…"But you don't think that sounds right?" I asked, still trying to stay on topic. "I'm sure she's right about a lot of things. But every time I lay down on this bed lately, I'm feeling a lot of sympathy for the void which needs filling." Her eyes cut over to me. "Celibacy isn't easy. I'm supposed to be writing a paper about female subjugation. But all I want is for someone to give me a good pounding." Jesucristo . I let out the world's most strangled laugh. The picture she'd just put into my head was not very academic. "I'm a failed feminist," Bella complained. "Nah. You're your own brand of feminist. And there's your paper topic."
And idk about you but the definition of feminism doesn't say you cant be sexual frustrated or sexual attracted to a certain type of person. if you want equal rights then you are a feminist. If you want the right to not be shamed for wanting what a man is praised for then you are a feminist. If you are looking down on women for their desires and the things they choose to do with their body from some moral high ground then that sucks for you and you are part of the problem and part of the reason why this book and other books like it are so important.
The Shameless Hour was a great book a solid 4.5 star read for me. This entire series has a great diverse and important cast of characters. It isn't perfect but it is also really entertaining and really important at the same time. I will do a series review when I'm done (currently reading book 5) but would totally encourage you now to read it. If you are interested in some other NA that tackles Slut Shaming and Rape Culture I would definitely recommending checking the below out. If you have anything else to add please let me know in the comments.
Rant over