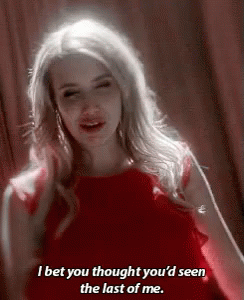 Hiya!
Long time no type! I have been on an unofficial hiatus from blogging, bookstagram, personal instagram and Goodreads for the last 5 months. I have still been creeping but I haven't been posting. Nothing crazy happened I just felt that I wasn't enjoying being online, taking photos or even reviewing books so I just stopped. I never opened my etsy store because I didn't want to promote my stuff which means I slowly started to stop making things all together.
For the last 3 months my partner and I have been trying to buy a house which has been and still is the most stressful and disheartening thing I have ever done in my life! Work has gotten busier, I am trying and failing to get my big but into shape and to briefly summaries adulting – not fun!
So I thought that maybe I need a creative outlet again to try and balance everything crazy in my life out! I have 0 plans on what I will start blogging about, how often I will blog but it wont be once every 5 months I can assure you of that!
Reading recap of the last 5 months!
Over the last few months I have listened to a LOT of audio books and a LOT of romance. I haven't done a lot of physical reading but I have definitely devoured a lot of stories. I am also really enjoying my Kindle Unlimited subscription which has meant that a lot of the audio books I have listened to were really cheap. Totally worth checking out, its the real MVP.
Not only have I listened to a lot of romance I have been favouring the M/M romance genre and have found some great little gems. I have devoured nearly all of Riley Harts books and would highly recommend any of them, a little warning these are HOT HOT HOT and explicit.
I have also started and not finished 3 non-fiction books – kicking goals over here!
Lastly I have been trying to stop buying physical books and starting to read the books on my overflowing TBR bookshelf, this has been somewhat successful and I have enjoyed pretty much all of them proving past CJ knew what she was doing and I should trust her more!
How's everyone been?