The internet is a funny place for the book obsessed it can sometimes feel like the sum of our entire lives but once we turn it of and realise that the world exists outside of, how many likes I got on that styled shot I took 2 weeks ago when there was good lighting. You realise that the core of book blogging is reading and the reason you started blogging in the first place!
When I first started reading it was only for me. I hardly ever used my personal Instagram account and I had only just learnt what tumblr was. No one I knew was really into reading but by finding the booklr and bookstagram community I, as corny as it sounds, realised I wasn't alone in my Will Herondale obsession. So this isn't a Social Media post on why Social Media is shit, it is more of a yes online book communities are awesome but its ok to turn of every now and then!
The 5 things I learnt from avoiding book blogging
Dont be ashamed to read an ebook/audiobook
Particularly with Bookstagram you can't help but see everyone's beautiful pictures or overflowing bookshelves and want to rush out and buy some shinny new books of your own. And although there is nothing like reading a physical book – it comes with the perks of being able to smell the pages –
ebooks and audiobooks are so much more convenient, and you can still take a nice shot with them to. If you take the majority of your photos with your phone it might be a little more tricky but you can always take the picture with someone else's!
There is way more reading time when you aren't posting/taking photos of your books
The year is not even finished yet and I have already read more books this year then I did last year. I work full time in the city (I live in the burbs) and the only time I would normally have time to take pictures is on the weekend, and don't get me wrong taking pictures is a great creative outlet BUT do you know what else is good? READING ALL THE BOOKS
You don't just have to read new releases!
You know that feeling when you open your eyes grab your phone and check you multiple news feeds with squinty eyes and it feels like you just keep scrolling through the same photos because everyone is reading/talking about the same latest new release. Then your like wow if every person I follow is talking about this book it must be good, I must add it to the pile of books that just sit there because I still need to get through the other pile. I promise the new releases aren't going anywhere. They will still be there in a few months time and cheaper because they are no longer being charged at a premium. And I know what your thinking, What About The SPOILERS?? Well I say if someone isn't considerate enough to warn you about spoilers then maybe unfollow them and move on. Or even better take it as the opportunity to talk to them. DM them and tell them you love their bookstagram/booklr/booktube but you don't know if you can keep following them if they keep spoiling you. A book isn't automatically good because it's new or because it has been sent to every large account by a publisher.
It's ok to not have something to say about a book
This is the one I struggle with the most! I read a lot of books a year and sometimes i'll give a book 4 or 5 stars but have nothing at all to say about it. Sometimes it's hard to put your thoughts into words and sometimes you don't have any. The book was fun it was super entertaining and that's all that matters. You don't have to justify your rating if you thinks its worth x amount of stars then give it that and move on.
If you've got something to say about a book but not the best lighting who cares!
I almost always finish my books on the train or in the middle of the night, in other words the worst time to take a picture! And I know everything has to be aesthetically pleasing but the point of  book blogging is talking about the books you read so do that. Don't let anything stop you from talking about the book you just read that drove you completely nuts or was the best thing you have ever read.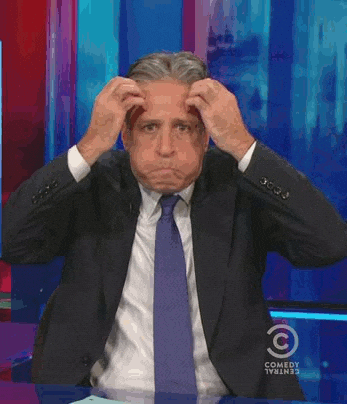 I cant wait to jump back into book blogging I have missed the people and the creative outlet but I don't plan on taking it so seriously this time around. This should be fun and stress free!
Do you think you could ever take a social media break?